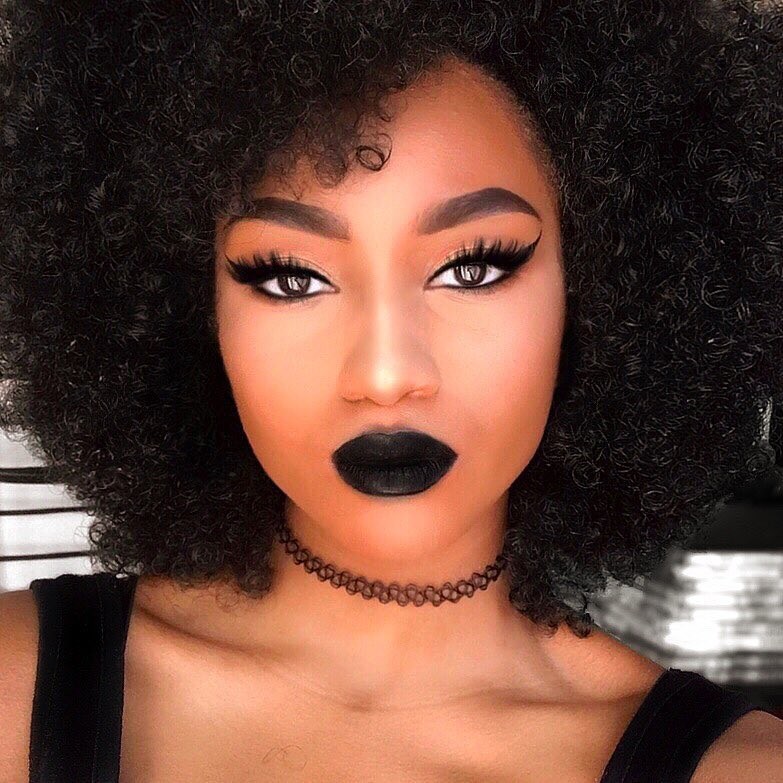 Celebrar Halloween no significa, necesariamente, buscar un maquillaje muy elaborado o de pura fantasía. También son muchas las posibilidades que tenemos para ir sencillas y muy ideales, sin ir disfrazadas, por ello, ahora os proponemos 15 ideas de última hora en la que el negro será vuestro mejor aliado, en todas sus variedades.
Sombras infinitas
Aprovechad para sacar esa paleta que tenéis y que estáis deseando utilizar. Sacad las sombras negras que es el momento de crear looks como los que os planteamos a continuación.
El eyeliner, tu mejor aliado
Y porqué no, con un simple eyeliner negro podemos crear looks de lo más resultones para una noche como ésta sin perder el estilo.
Labial negro… ¡siempre!
Sin duda, esta noche es la que más juego va a dar a los labiales negros, es el momento de lucirlos
@nyxcosmetics_russia Stay Matte but not flat
@nyxcosmetics_russia HD
@nyxcosmetics_russia No Filter
– @nyxcosmetics_russia Taupe
@jeffreestarcosmeticsrussia Peach Goddess
Breakaway @urbandecayrussia Born to run
Jet @urbandecayrussia Born to run
Weekender @urbandecayrussia Born to run
@nyxcosmetics_russia Diamond
@rimmel_russia Magnifeyes 001 Black
( ) @nyxcosmetics_russia Lid Lacquer Clear
@bourjois_russia Push Up Volume Glamour @maccosmeticsrussia Brun
@rimmel_russia Stay Matte
#makeupoftheday #boldmakeup #blackmakeup #darkmakeup #vampmakeup #wetmakeup #glossymakeup #wetlids #glossylids #makeupideas #makeupblog #instamakeup #lizaklubnika #nyxcosmeticsrussia #urbandecayrussia #rimmelrussia #klubnikamakeup # # # # # # # #makeupporn # #glamvamp # #
Fotos | @furiiiosa, @slickwoods
También te recomendamos

Pan, masas dulces, pasta fresca: ¿merece la pena hacerlo tú mismo?


7 maquillajes de Halloween (y unos cuantos tutoriales) de emergencia donde solo necesitas un eyeliner


¡Para no perder detalle! La impresionante transformación de Heidi Klum para Halloween

–
La noticia

El color negro será tu mejor aliado para un maquillaje de Halloween con mucho estilo

fue publicada originalmente en

Trendencias Belleza

por
Audrey

.

Source: trendenciasbelleza